Work at CSSSR
CSSSR is a beam of light shining through the world of corporate evil. We're looking for talented, ambitious, persistent, assertive, and smart people with a good sense of humor.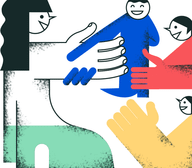 What's
the hiring process?
The recruitment process at CSSSR consists of several stages. Typically you'll complete a test task, and have an interview with our recruitment team. Then you'll get the opportunity to impress us in a technical interview and show that you can get along with your potential future boss. The entire process can take a few weeks, and, as our experience has taught us, the results are worth it.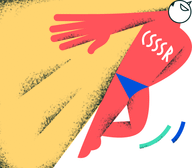 What
do we look for?
All CSSSR employees are exceptional — we are united by our desire for perfection. Only the most talented, ambitious, persistent, assertive, and smart people make the cut...and a good sense of humor doesn't hurt either. It is no secret that we primarily look for candidates that like our concept and share our core values.
About remote work
Being a successful company in the 21st century doesn't mean sitting face-to-face in an office. The majority of CSSSR employees work wherever they see fit: at home, in coffee shops, traffic jams, at the airport, on a beach in the Indian Ocean, or even from outside of our solar system (as long as there's an internet connection).
But not having to commute to an office doesn't mean less responsibility or more free time. The first requirement for remote work is the ability to organize your time and to work full-time, without excuses.

Our job opportunities are also listed on LinkedIn and Facebook.